Promotional Letter Openers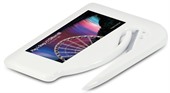 Open up marketing possibilities with Customised Plastic Letter Openers.
250 min.
View Info
+

Compare List
Promotional letter openers are a great merchandise gift as they are inexpensive, but provide great branding opportunities to have sitting on a client's desk. Choose from a range of materials and have them printed, engraved or full colour digitally printed depending in the material. Neither the office nor home desk is complete without the appropriate tools and among those highly desirable tools are personalized letter openers for opening mail. etter openers have several different branding options and are a good choice for a promotional gift that is used daily, appreciated and lasts for a long time.
More Stationery...