Custom Audio Products | Heaphones, Ear Buds, Speakers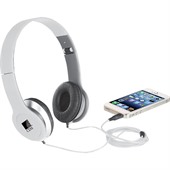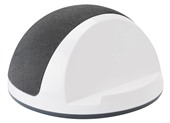 Get your promotional message heard with our huge range of audio products. All of them can be custom branded and they'll grab everyojne's attention. We've got standard and wireless headphones, noise cancelling headphones, wireless bluetooth earbuds that are excellent for travelling. They work with most standard audio devices and can be used to promote your brand. We've also got a great range of wireless speakers to get that next party pumped up. Whatever you need in audio, this range has it all.
Some Popular Audio Products
Bring your company into the spotlight with these different audio products and know you'll be paying wholesale prices for your bulk purchase. We have a huge range of innovative audio products, including bluetooth earbuds, wireless speakers, noise cancelling headphones and more. We've got many options for branding including pad printing, engraving ro full colour digital print, depending on the material of the product. We can also assist you in your choices to ensure you get the right product, for the right price, for the right demographic. Basically, we do it all, so you can focus on your business.

Our broad audio accessories are perfect for targetd businesses relating to tech stores, mobile phone shops and music studios, but they are also just as effective for any business. This is especially true if your target customers are those who are young, modern, and passionate about technology. We've got all the latest stuff they are interested in. We have wireless headsets for travel and workout, bluetooth speakers for parties, waterproof speakers for summertime at the beach and earbuds with fun designs to make your event more exciting. Browse our huge collection and click each item that interests you to get more details.