Promotional T Shirts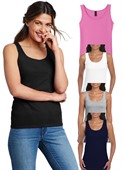 PromotionsOnly offers you the ultimate in colour, choice and style for your next promo shirt order.
A customised T shirt is effectively a walking billboard for your company, which is why they make such great promo/merchandise items.
PromotionsOnly NZ has sourced an impressive range of apparel items made from quality materials in a range of fashion colours that are designed to complement your corporate message to maximum advantage.
Some Popular T-Shirts