Custom Branded Eco Friendly Caps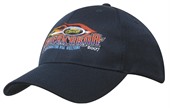 Recycled Fabric Baseball Caps are made from recycled earth friendly fabrics.
50 min.
View Info
+

Compare List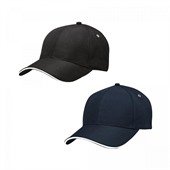 Sandwich Peak PET Caps are made using 65% PET and 35% cotton.
50 min.
View Info
+

Compare List
Eco-friendly hats from PromotionsOnly are an exciting way for your company to promote itself with a 100% recycled product. All our eco-friendly caps make a great low cost yet sustainable choice for a promotional product that is manufactured from quality recycled fibre.
Perfect for children and adults alike all our caps make fantastic giveaways for product launches or tradeshows.
Invest in the future of your business and at the same time give back something to the environment with one of these fine caps.
More Caps & Hats...