Office Supplies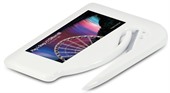 Open up marketing possibilities with Customised Plastic Letter Openers.
250 min.
View Info
+

Compare List
Clear Paper Clip Dispensers are a perfect way to market your business with a simple desk accessory gift.
100 min.
View Info
+

Compare List
All you need for your promotional office supplies. Great way to promote your business. We have letter openers, staplers and branded paper clips just to mention a few. These are ideal items as they will stay clearly visible on your client's desks, while also giving them something useful to use. We have multi purpose letter openers that also have a ruler, compact printed staplers or containers filled with paper clips. Custom branded office supplies are designed to find a place on a desk and stay there, so the return on investment can last for many years. We have a vast and diverse range of only the best branded office supplies, so put us to the test
More Stationery...