Blank Vinyl Wristbands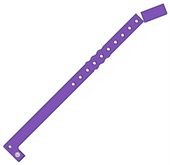 Redemption Stub Wristbands give your guests the opportunity to redeem the stub for a free offering at any stage during your big event.
50 min.
View Info
+

Compare List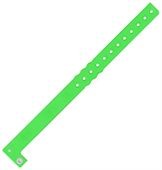 Wave Edge Vinyl Wristbands are tear resistant wristbands perfect as security admission ID.
50 min.
View Info
+

Compare List
Vinyl Wristbands are the go to option for multi day events due to their hardwearing multilayer construction. PromotionsOnly offers the best blank vinyl wristbands in New Zealand, with a great range of colours as well as the option of redeemable tokens which are perfect for theme parks and fairs.
More Wristbands...