Custom Antibacterial Products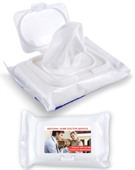 Personalised 20 Antibacterial Wipes in Pouches are great for aged care facilities.
250 min.
View Info
+

Compare List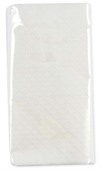 Deal with the sneezes with Promotional 10 Piece Pocket Tissues.
250 min.
View Info
+

Compare List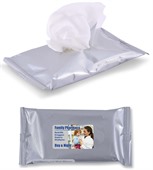 Keep your marketing ideas clean and fresh with Promotional 10 Antibacterial Wipes in Pouches.
250 min.
View Info
+

Compare List
We offer a range of wet wipes and regular tissues that can all be custom branded with your logo. Help your clients and staff stay safe in these uncertain times with one of our antibacterial promotional products. Everyone will appreciate the thought behind giving these items as promotional gifts and are ideally suited to anyone in the medical profession. Perhaps give one away as clients leave your premises or if you are showing at a trade show they would make good ice breakers to attract clients to your booth.
More Sunscreens & Bodycare items...