Custom Branded Hot & Cold Packs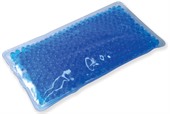 Keep your promotional temperatures constant with Personalised Zen Hot And Cold Packs.
100 min.
View Info
+

Compare List
Hot & Cold Packs come with gel beads that can be both heated or cooled depending on what you need them for. Great promotional item for gyms and anyone in the healthcare industry, simply heat or cool the pack and then apply to the injured area. The gel beads are non toxic and instructions are included. Add your custom logo to the front and you have a great promtional giveaway. Perhaps give it to people signing up for new gym memberships or a healthcare plan. Everyone will appreciate this thoughtful gift.
More Sunscreens & Bodycare items...